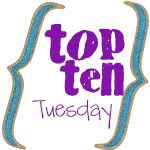 Summer is my absolute favorite time of the year. It has to be pretty stinkin' hot for me to stay indoors(we've had a few of those lately!). So here are some of my favorite things about summer:
1. Spending time at Grandma's and finding fun things to do! Husband pulled this archery set out of the shed. The kids were shocked that we both knew how to do this! (see the bare feet? read #5)
2. Anything water related!
3. I can take my office outside on the front porch and watch the kids play.
4. More time with my dog since I'm outside all day. (she's an outdoor dog)
5. Bare feet! Oh yeah, kickin' it old school!
6. Working in my garden, adding new plants, moving things around and watching it grow!
7. Waiting for my favorite flowers to emerge.
8. Enjoying every second that the butterflies visit!
9. Family Vacation! Heading up to the family cabin in Canada is always a highlight of our summer!!
10. Hanging out with this man! Husband is a teacher, so we get to spend lots more time together during the summer, and we love every minute of it!