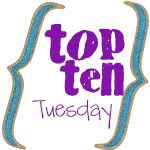 Top Ten Prayers For My Mission Trip to Haiti
1. Above all else, that God's name is glorified on earth as it is in heaven.
"I will praise you, O Lord my God, with all my heart; I will
glorify
your name forever."
Psalm 86:12
2. As God's kingdom advances, Satan's hold on Haiti will be destroyed and demolished by the power of God.
"And the devil, who deceived them, was thrown into the lake of burning sulfur, where the beast and the false prophet had been thrown. They will be tormented day and night for ever and ever."
3. Corruption in the Haitian government will cease and it's people will prevail.
"Defend the cause of the weak and fatherless; maintain the rights of the poor and

oppressed

."
4. May this team of 8-Tom, Connie, Gary, Miriam, Michael, Joe, Erin and myself, be the hands and feet of Jesus to whomever we encounter.
"Suppose a brother or sister is without clothes and daily food.
If one of you says to him, "Go, I wish you well; keep warm and well fed," but does nothing about his physical needs, what good is it?
In the same way, faith by itself, if it is not accompanied by action, is dead.
"
5. That every deed, every act, every smile, every encounter, every service be rooted in love.
6. May the strength and power of Jesus Christ rest on Pastor Manno as he shepherds and leads at the Pillatre Christian Ministries.
"If anyone speaks, he should do it as one speaking the very words of God. If anyone serves, he should do it with the

strength

God provides, so that in all things God may be praised through Jesus Christ. To him be the glory

and

the

power

for ever

and

ever. Amen."
7. May those who hear the gospel believe and be saved.
"..and they

believed

. And when they heard that the LORD was concerned about them and had seen their misery, they bowed down and worshiped."
8. May spiritual revival spread and ignite the people of Haiti.
"The Lord's hand was with them, and a great number of people

believed

and turned to the Lord."
9. May the Lord comfort and protect the families of those going out.
"The LORD will

watch

over

your coming and going both now and forevermore."
10. Not my will, but Yours be done. I surrender all.
"..your kingdom come, your

will

be

done

on earth as it is in heaven."